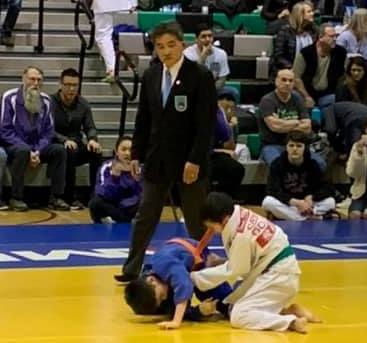 United States Judo Federation
Contest Rules
Referee Education
Welcome to the USJF Education Portal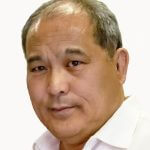 I would like to take this opportunity to welcome you to the USJF Education Portal.  
Our USJF Referee Advisory Committee of Mark Hirota: IJF-A, Calvin Terada: IJF-A and Calvert Kitaura: PJC created the Contest Rules and Referee Education Course which is presented in five modules, increasing in detail and complexity.  At the conclusion of the five modules, you will possess a solid working knowledge of the contest rules.
Judo Contest Rules
Module 1 provides a general introduction to the contest rules including; judo contest basics, bowing procedures, gripping, throw scoring, mat work scoring, common referee hand signals and calls, penalty overview and how to read the scoreboard.  It is a great base knowledge module for all interested in knowing more about Judo contest rules, including parents and boosters who are new to Judo.
Module 2 provides more contest rule information, including; Referee's focus, positioning and attire, examples of Ippon, Wazari and Osaekomi and common penalties and their gestures.
Module 3 provides more examples of Ippon, Wazari, non-scoring throw landings and less common penalties and their gestures.
Modules 4 and 5 provides addition examples of Ippon, Wazari, non-scoring throw landings and less common penalties and their gestures, including direct Hansoku Make.
Overview 
| | | | | | |
| --- | --- | --- | --- | --- | --- |
| | Module 1 | Module 2 | Module 3 | Module 4 | Module 5 |
| Parents, Boosters | X |   |   |   |   |
| Judoka and Coaches | X | X | X | X | X |
| Junior Referees (up to 12 yrs) | X | X |   |   |   |
| Local Referees | X | X | X |   |   |
| Regional Referees | X | X | X | X | X |
Distance Learning
I have included some helpful information and a few hints for successful completion of this course. For many of you, this is your first experience with an online course. Online courses provide a different way to study.
You will find that, as an online learner, self-motivation and discipline are paramount. This means that you are completely responsible for establishing and maintaining a regular study system. 
It is important to get started right away and to maintain the pace outlined in your course materials.  You will have a time limit of 30 days to complete the course once you start.
My experience with online study is that getting started and keeping on schedule are most important to successful completion. 
 

Course Modules

: Our course is structured with Modules, Lessons, Topics and culminating with a Module Quiz.  Each Module contains all of the instructions and materials.
You must successfully complete each Module quiz with a score above 85% before progressing to the next Module.  
Register for the USJF Contest Rules and Referee Education Course
Believe in and Be Proud of your USJF,

Mitchell Palacio