Welcome to the USJF Education Portal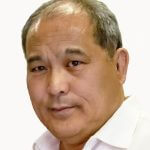 Welcome to the USJF Education Portal. 
You have selected the Robert's Rules of Order of Parliamentary Procedure distance learning course.  Robert's Rules of Order is the standard for facilitating discussions and group decision-making. Having an agreed upon set of rules makes meetings run easier.  The Robert's Rules of Order is the most commonly adopted and most widely used reference for meeting procedures.
This course is designed for the leadership group in the USJF Board of Directors, Board of Examiners and committees, in addition to the regional Yudanshakais.
Distance Learning
I would like to give you some helpful information and a few hints for successful completion of this course. For many of you, this is your first experience with an online course. Online courses provide a different way to study.
You will find that, as an online learner, self-motivation and discipline are paramount. This means that you are completely responsible for establishing and maintaining a regular study system. 
It is important to get started right away and to maintain the pace outlined in your course materials.  You will have a time limit of 30 days to complete the course once you start..
Course Modules: Our course is structured with Modules, Lessons, Topics and culminating with a Module Quiz.  Each Module contains all of the instructions and materials.
You must successfully complete each Module quiz with a score above 85%  before progressing to the next Module.   Upon successful completion of all Modules, you will have the opportunity to download your Certificate of Completion.
Once you start the course, you will have 30 days to complete it.  After successful completion, you will still have access to the course materials by logging in with your User ID and Password.
Believe in and Be Proud of your USJF,
Mitchell Palacio
12th Version, General Henry M. Robert, Sarah Corbin Robert, Henry M. Robert III, William J. Evans, Daniel H. Honemann, Thomas J. Balch, Daniel E. Seabold, and Shmuel Gerber