National Coach Certification
Introduction
The USJF Coach Certification Program was made possible by the many dedicated sensei's and the lessons that have been floating in the judo environment from the time judo was brought to America and passed on through the many generations that followed. Among those ideas passed on are the idea of "giving back," self perfection, mutual welfare and benefit, maximum efficiency with minimum effort, small judo, large judo, knocked down seven times, get up eight. We not only listen and learn from these lessons taught in practical applications as a sports activity today they invade our very lives and subconsciously define how we share this planet with our fellow humans.
As a USJF Coach, you have a great responsibility. You are not only trying to be an important partner to improving the competitive performance of your athlete, but you should also be aware of the greater reasons for developing your athlete, that of helping them to become a better individual and to meet the challenges of our greater society.
A note of gratitude to my esteemed colleague, Mitchell Palacio whose constant urgings and inspiring leadership, has brought this project to fruition. Additionally, thanks to the many other experts who provided information and help, and lit up the dark corners of our USJF hallways to coaching. They include Nancy Washburn, Gene LeBell, Jerry Hays, Lance Gatling, Kenji Osugi, Sam Imai,  Mikki Tsuchida, Larry Tsutsui, Hal Sharp, Gary Goltz, William Buckner, Alex Fukuma, Jojo Aguilar, John Huntley, Low Dong, Terri Waibel, Curt Botelho, Keith Chu, Bill Montgomery, Odell Terry, Bruce Toups, and Spencer Washburn have all, in one way or another, aided in the gathering of information for this certification.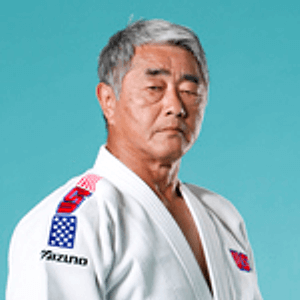 Hayward Nishioka, 9th Dan.
USJF National Coach Certification
Additional Course Requirements: Reminder