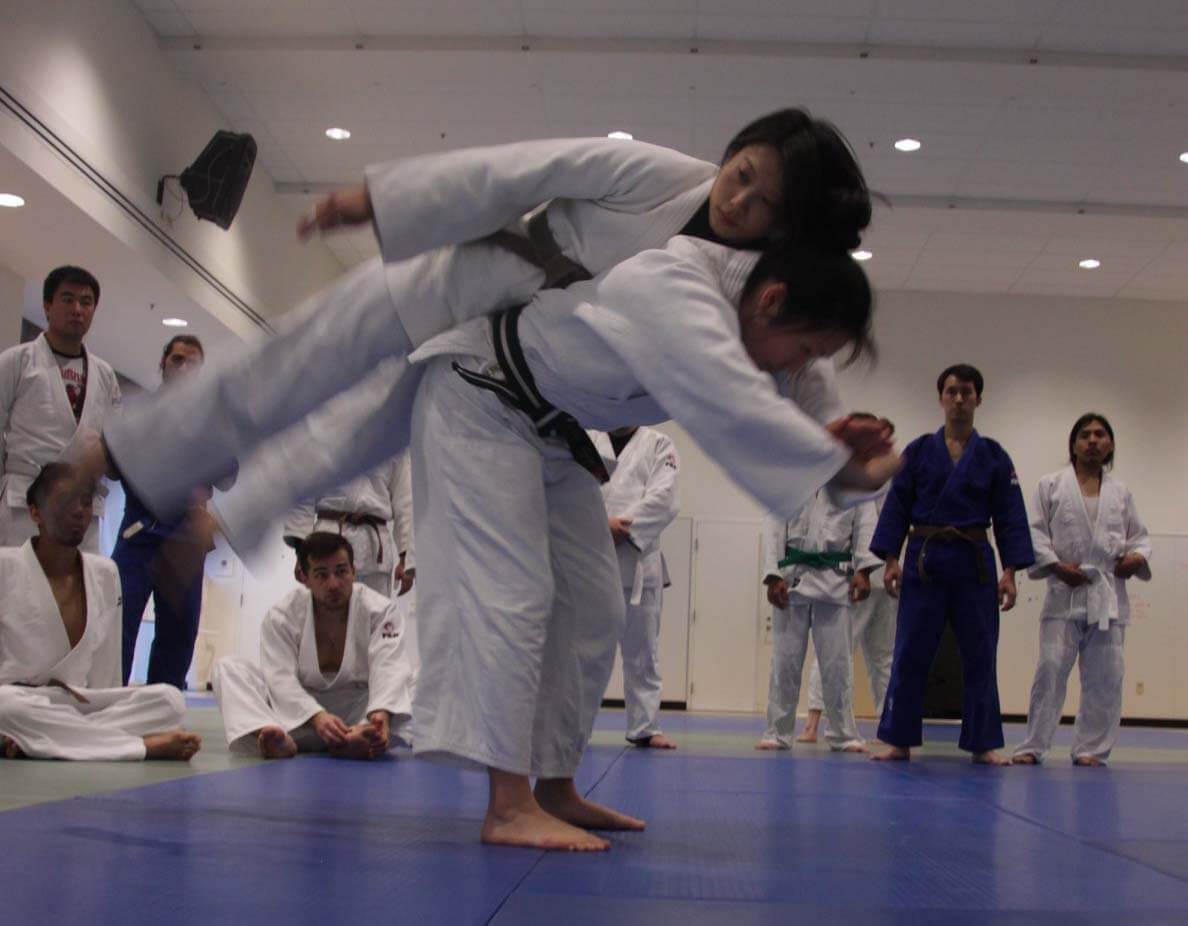 United States Judo Federation
National Teacher Certification
Welcome to the USJF Education Portal
For nearly 70 years, the USJF National Teachers Institute has been designing and delivering professional instructional courses for the judo community nationwide.
The United States Judo Federation is committed to serving its members with the latest information and procedures adopted from our international judo community.
We have revised the course to be in alignment with the new USJF Jr. Rank Requirements.
Your journey will encompass 9 modules of learning.
 

We begin with;

Module 1; Welcome to Teacher Certification provides a general introduction to the course.
Module 2; New USJF Jr. Rank Requirements alignment with National Physical Education Standards
Module 3; Additional Course Requirements to complete the certification process.
Module 4; Provides insight into Judo history and philisophy
Module 5; Introduces risk management.

 

How to protect yourself and the dojo from litigation.
Module 6; Guidelines for classroom management and assistant teacher utilization.
Module 7; Examines the Champions of Character program which is designed to instill an understanding of character values in Judo and provide the opportunity to identify, model and reinforce these exemplary character traits.
Module 8; Tools for Instruction, how and what an instructor teaches is determined by his previous experience and the effort he may put forth in honing his craft. We discuss attitudes, instructor-client relationships, and of course, teaching methods.
Module 9; Upload Lessons, Upload a 2 Minute Instructional Video on Ukemi, Tachi-waza, Osae-waza, Shime-waza and Kansetsu-waza techniques.
Requirements:
Minimum age and rank requirement: 18 yrs and older – Shodan (1st Degree Black Belt)
Levels of Certification:
USJF National Teacher  Certification: Individuals with NO previous Teacher certifications from USJF, USJA, USA Judo
USJF National Master Teacher Certification: National Teachers who are re-certifying or individuals with previous Teacher certifications from USJF, USJA, USA Judo.
Fees:
Certification Fee: $100.00

Re-Certification Fee: $75.00
Additional Requirements
Thank you for becoming a Judo Professional
Mitchell Palacio, National Teachers Institute Chairperson