National Coach Certification
USJF National Coach Certification
National Teachers Institute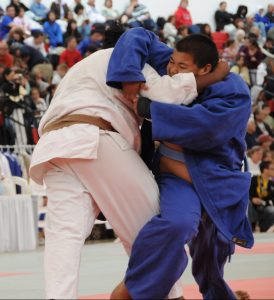 The USJF has approved this National certificated program as a means to develop the coaching effectiveness of the grassroots instructor up through to the Olympic/World level coach.
You are not only trying to be an important partner to improving the competitive performance of your athlete, but you should also be aware of the greater reasons for developing your athlete, that of helping them to become a better individual and to meet the challenges of our greater society.
Learning Outcomes
At the conclusion of the course, you will be able to;
Summarize what is USJF coaching
Explain your coaching philosophy
Demonstrate elements of positive coaching.
Illustrate principles of resistance training and physical conditioning
Describe important elements when communicating with your athlete.
Restate Risk Management strategies
National Coach Certification Course
National Coach Certification
Module 1: Welcome to USJF Coach Certification,  a general introduction as to the purpose of Coach Certification and What is "USJF Coaching"
Module 2 - Additional Course Requirements
Module 3: Philosophy of Coaching
Module 3: Developing a Coaching Philosophy and Positive Coaching
Module 4: Growth and Development
Module 4: Growth and Development, Principles of Resistance Training,  Priniciples of Physical Conditioning
Module 5: Communication
 Module 6: Communication, Communicating with your Athlete
Module 6: Risk Management
Module 6:Introduces risk management.  How to protect yourself  from Negilence litigation.