Welcome to the USJF Education Portal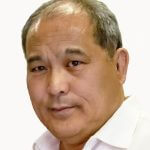 I would like to take this opportunity to welcome you to the USJF Education Portal. 
Our USJF Kata Committee has developed a "Distance Learning" certification program for Nage-no-Kata.  This online course can fullfill the Nage-no-Kata requirement for Shodan.  Check with your local Yudanshakai for more details.
The Nage-no-Kata course is presented in five modules.  The 1st set: Te-waza, 2nd set: Koshi-waza, 3rd set: Ashi-waza, 4th set: Ma-sutemi-waza and the 5th set: Yoko-sutemi-waza.  After each module a quiz is presented.  The passing score is 85%.  You have the ability to retake the test.
Distance Learning
I have included some helpful information and a few hints for successful completion of this course. For many of you, this is your first experience with an online course. Online courses provide a different way to study.
You will find that, as an online learner, self-motivation and discipline are paramount. This means that you are completely responsible for establishing and maintaining a regular study system. 
It is important to get started right away and to maintain the pace outlined in your course materials.  You will have a time limit of 30 days to complete the course once you start.
My experience with online study is that getting started and keeping on schedule are most important to successful completion. 
Course Materials:

Previous successful students have indicated that reviewing the complete Nage-no-Kata video at the beginning of the course and the beginning of each set is helpful.  You can also review the Kodokan Nage-no-Kata Textbook (pdf) which is included in this course.

 Course Modules: Our course is structured with Modules, Lessons, Topics and culminating with a Module Quiz.  Each Module contains all of the instructions and materials.
You must successfully complete each Module quiz with a score above 85%  before progressing to the next Module.   Upon successful completion of all Modules, you will have the opportunity to download your Certificate of Completion.
Once you start the course, you will have 30 days to complete it.  After successful completion, you will still have access to the course materials by logging in with your User ID and Password.
Believe in and Be Proud of your USJF,
Mitchell Palacio
Introduction to Nage-no-Kata
1st Set: Te-waza (Hand Technique)
2nd Set: Koshi-waza (Hip Technique)
3rd Set: Ashi-waza (Foot Technique)
4th Set: Ma-sutemi-waza (Rear Sacrifice Technique)
5TH Set: Yoko-sutemi-waza (Side Sacrifice Technique)